Small Parts Trays - Round Cavity
Stock Trays: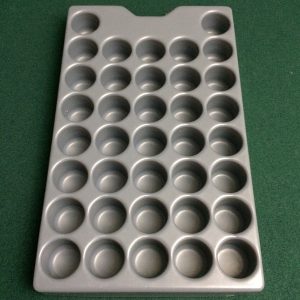 Small Parts Trays may be in stock or run to order. Contact Us for stock level.
Materials:
Available in Standard Gray, Anti-Static Blue, or Conductive Black High Density Polyethylene.
Description:
Heavy Duty storage and handling trays. Contact us for pricing and product info.
Showing all 5 results