How do you package small fragile parts in boxes, & bins?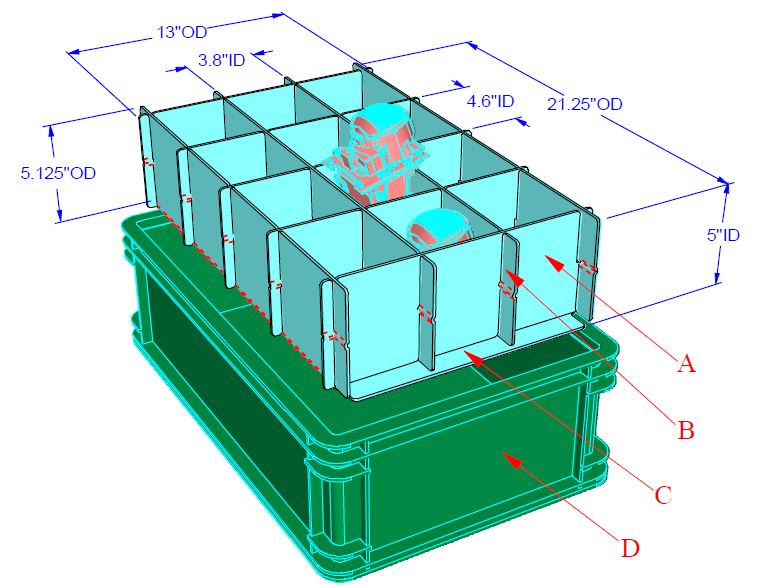 A Typical Design Shown in Photo Above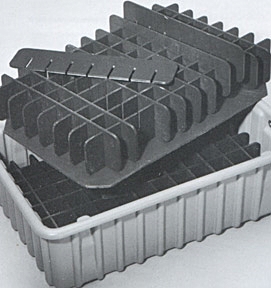 Plastic Dividers Shown Above
Plastic Dividers for Bins
Plastic bin dividers are typically black and made to fit in the grooves of a specific bin. The photo shows one cavity pattern. Advantages include:
1) Plastic dividers are made to fit the bin.
2) Different cavity spacing can be created by using more or fewer dividers. The smallest cavity spacing is 1.25″ X 1.25″ with most bins. Sizes increase in increments of 1.25″. This allows for small cavities or long narrow cavities in the same bin.
3) Plastic Bins and Plastic Dividers are very durable with a long project life. Bin spacing can be changed if the project changes. Both products can be reused.
4) Made from 1/8″ heavy duty plastic.
5) Bin dividers can be used for boxes and other containers but work best with grooved plastic divider bins.  See Bin Size Chart HERE.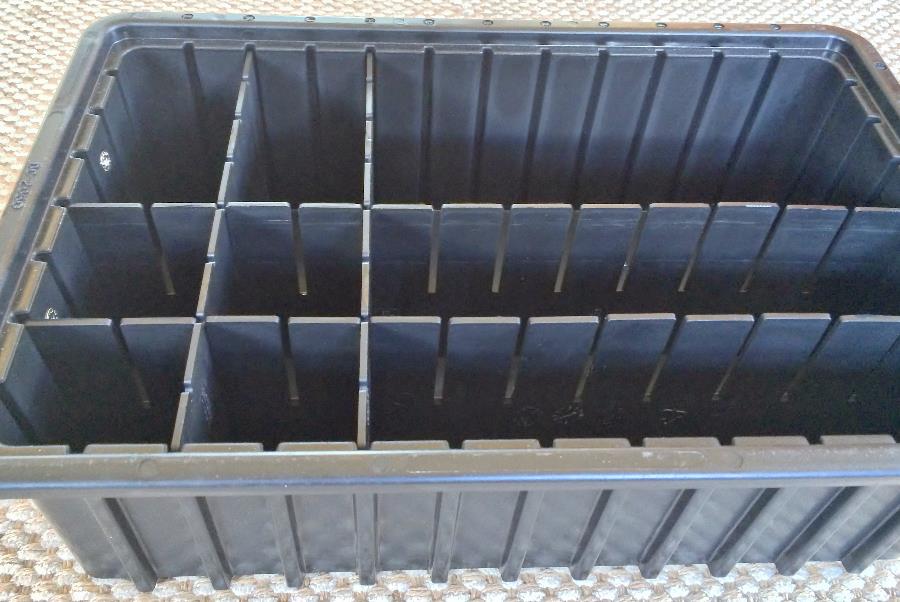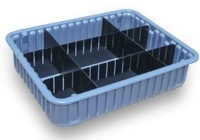 Plastic Corrugated Dividers for Boxes, Bins, Containers
Plastic Corrugated Dividers can be custom made with little or no tool cost to fit in almost any bin. The photo shows a large divider set that was used in solid wall bulk container skid. This same process can be used to make a similar product in something very small. Advantages plastic corrugated include:
1) Custom and can be made in any size for any compartment size.
2) Little or no tooling cost.
3) Plastic corrugated when designed well creates a strong long lasting product.
4) Good option for low to mid volume applications based on low tooling cost and flexibility in customizing.
5) Divider can break down flat.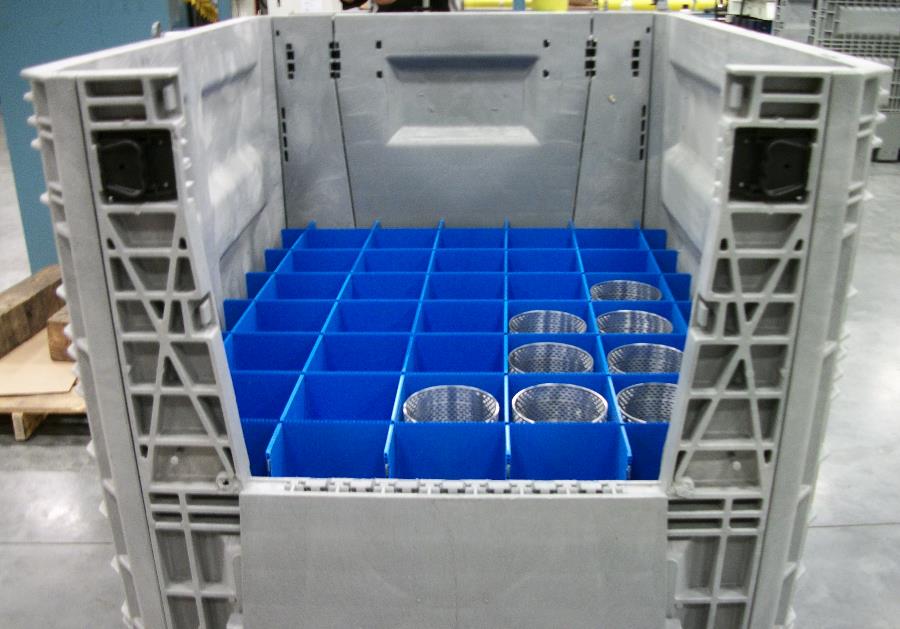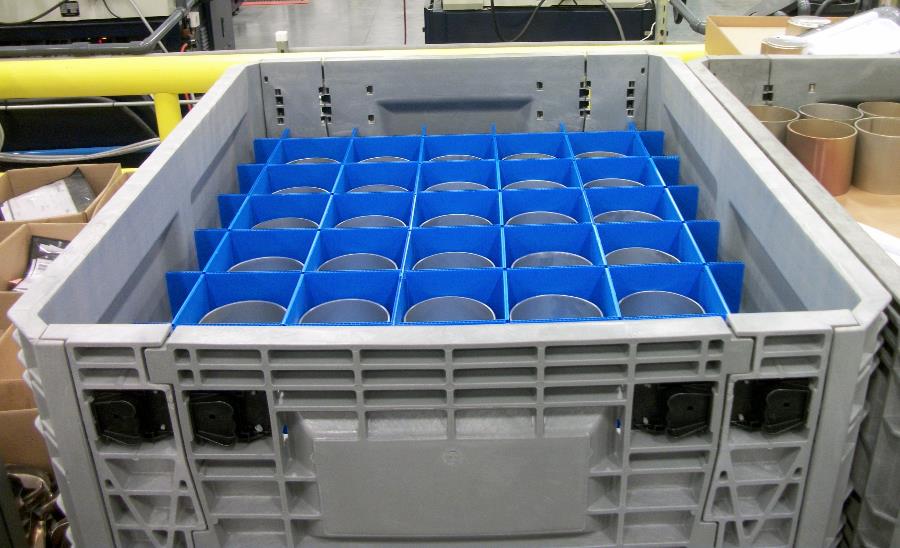 Foam Dividers for Plastic Bins and Containers
Foam Dividers are rarely thought of and a excellent option for heavier parts and for reusable applications. Foam can be custom made to any size in any thickness depending on application. The photo shows a very basic application and highlights the structure of the parts. Advantages of Foam Dividers for plastic bins include:
1) Excellent strength and cushioning for product. It is a good choice with heavy products which can not touch each other in shipping. It can be used as a kit with different items or for multiple compartments of the same item.
2) The foam inserts can be made any thickness depending on application. And can be made to any compartment size.
3) Materials are available with good structure, which are rated for Class A surfaces, or are ESD. Different densities can be used depending on application.
4) Little set up or tool cost. Most projects have a $ 95. NRE.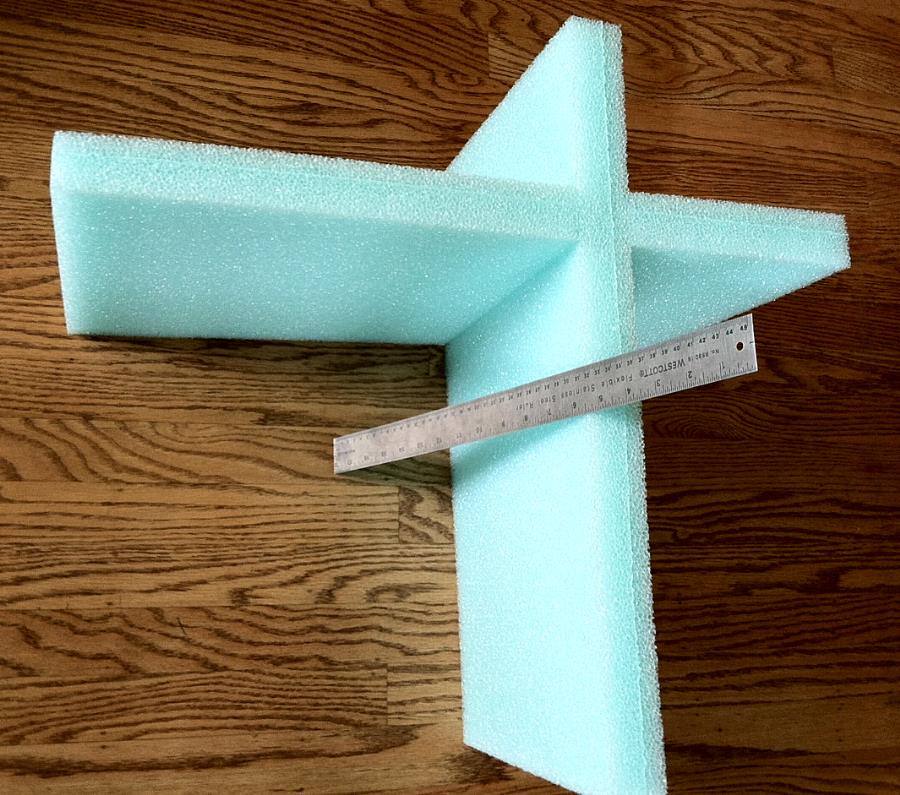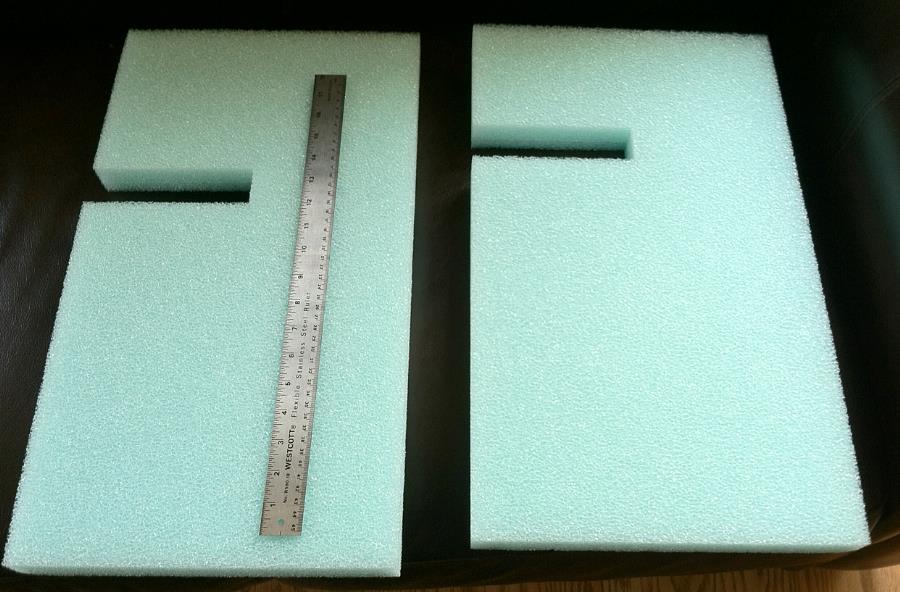 Coated Dividers for Part Shipments
The corrugated material is covered with a coating to minimize any corrugated dust or contaminants. These are just slightly more expensive than standard paperboard or chipboard style dividers. Advantages of the chipboard coating include:
1) Low cost allows to be a disposable packaging item. This is typically used for machined parts which are sensitive to dust or particulate.
2) Cleaner than standard chipboard with less debris. The coating eliminates much of the corrugated contamination.
3) Allows for tall narrow cavities on items like bottles or cylindrical parts. Where plastic thermoformed insert trays have limitations for depth, divider sets can be as tall as needed.
4) Chipboard sets fold down and ship flat. These are easily opened and completely assembled for insertion into box with no extra labor needed.
Products shown here are for industrial shipping applications. For retail storage dividers, there are many sources available including products shown at link to follow.  Plastic Storage for Retail.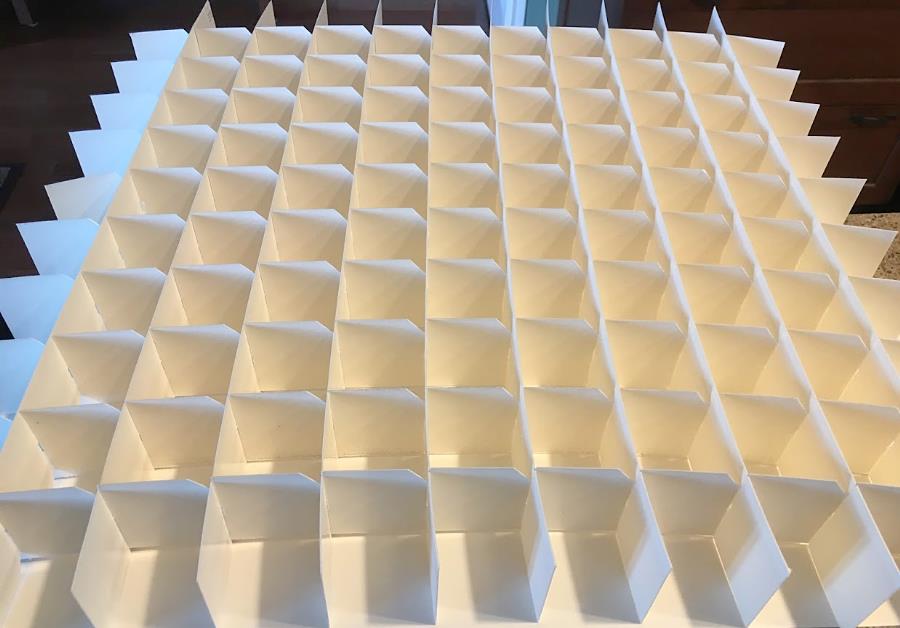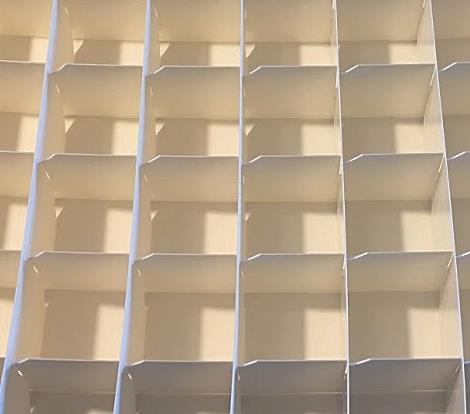 Fluted Trays for Bottles and Cylindrical Parts
Fluted trays are maybe the least known insert style. They are made on special equipment which flutes the corrugated to different diameter compartments. This is a higher volume application typically starting around 1000 or so trays. Tray sizes and flute diameter can be to your specification with no tooling. Advantages of Fluted Trays include:
1) No tooling cost if diameter falls within one of the 50 or so stocked tools.
2) Can be assembled or fit to a box or can be a stand alone tray. There are multiple box configurations.
3) Low cost method of packaging cylindrical parts, tubes, bottles, and machined parts from high speed machining centers.
4) Short lead times for custom applications 1-2 weeks ARO.
5) Samples available.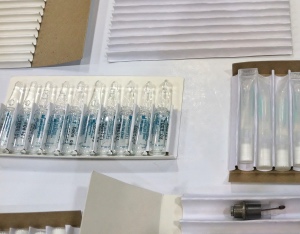 Corrugated ESD Dividers for Electronic Components
Both ESD trays and ESD Divider sets can eliminate the need for ESD bags and the intensive labor that goes along with bagging individual parts. Parts can quickly be placed or removed from the compartments while maintaining ESD protection and part protection. The product can be coated on all surfaces, will fit easily into a shipping box, ESD plastic bin, or custom ESD corrugated bin with little labor. Advantages to ESD Dividers and ESD bins include:
1) Significantly minimizes labor of using ESD bags while maintaining part protection. This is an advantage to the component manufacturer who has to package as well as the customer who has to remove the parts.
2) Different styles and cost levels of the ESD products are available depending on the application. The shipping style can be more cost effective, flatten when shipped, and open as a assembled unit.
3) This is a low cost option for larger or long parts which don't fit into stock trays or standard packaging.
4) Tool cost is low for a custom sized box and divider set made to fit your current ESD bin.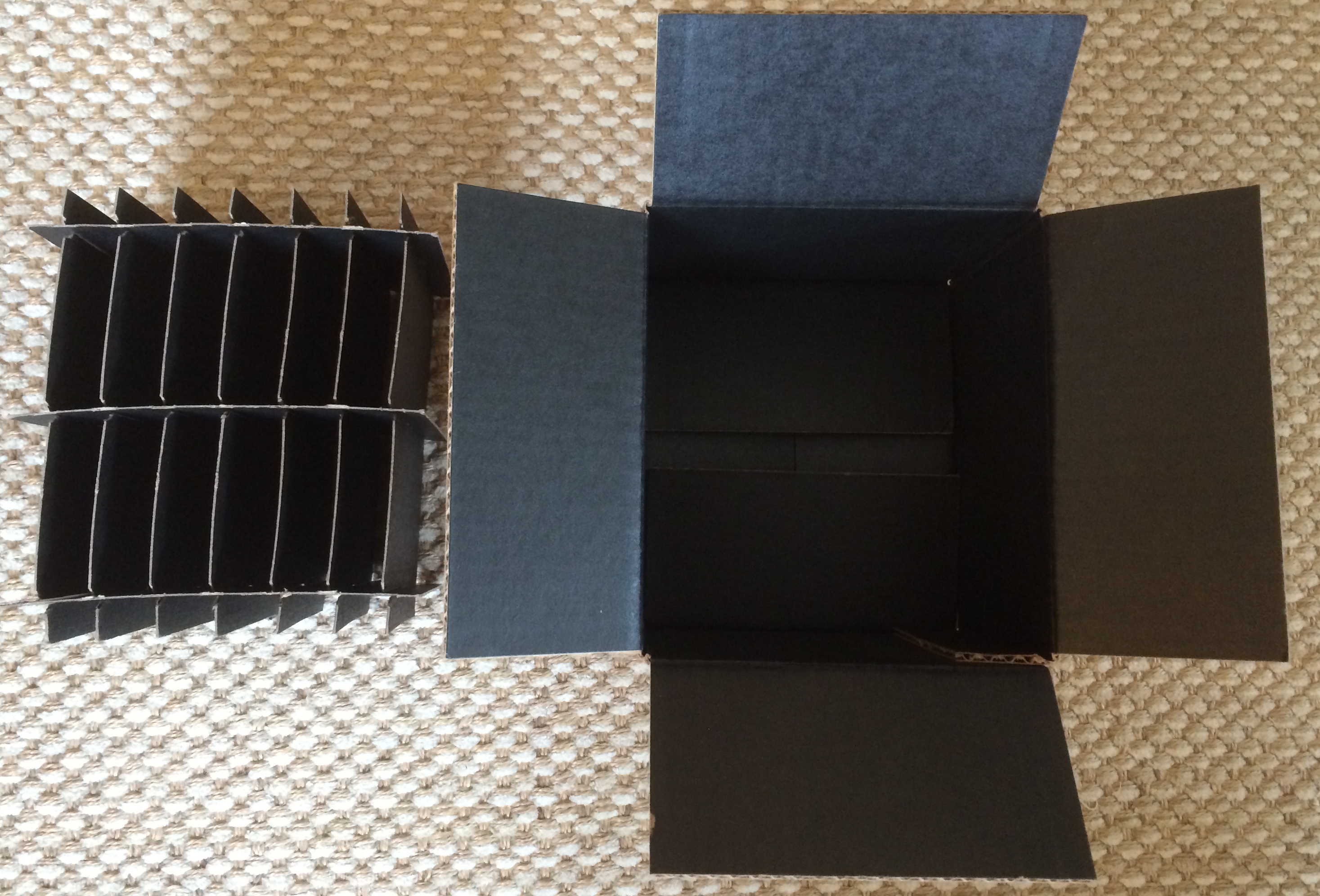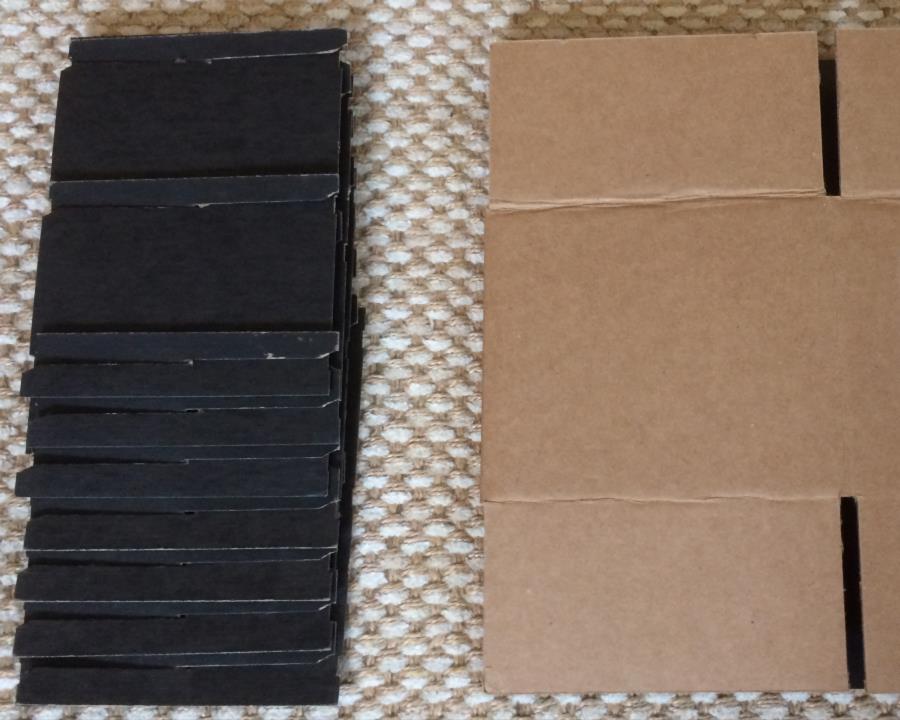 Any of these divider sets are custom designed to meet you requirements and there are multiple options for each type. To learn more about custom packaging options for your material handling or shipping application contact our customer service area servicing custom projects at 
engineering@ecpplastictrays.com
. Samples of many standard or similar items are also available upon request.