CUSTOM FOAM PACKAGING – Tray Tooling $ 95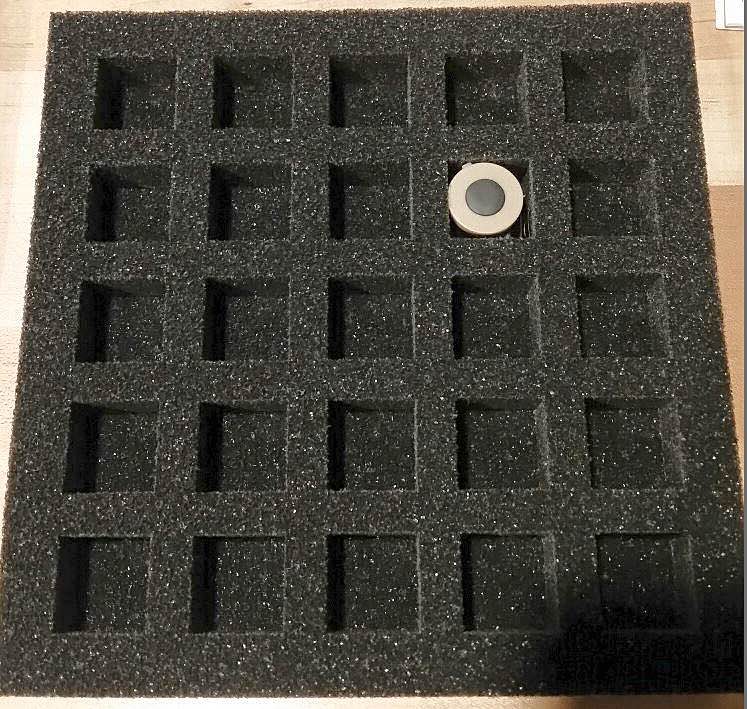 Standard Foam Tray
Trays can be any size, with any cavity size. As a alternate, foam box inserts are a good packaging option.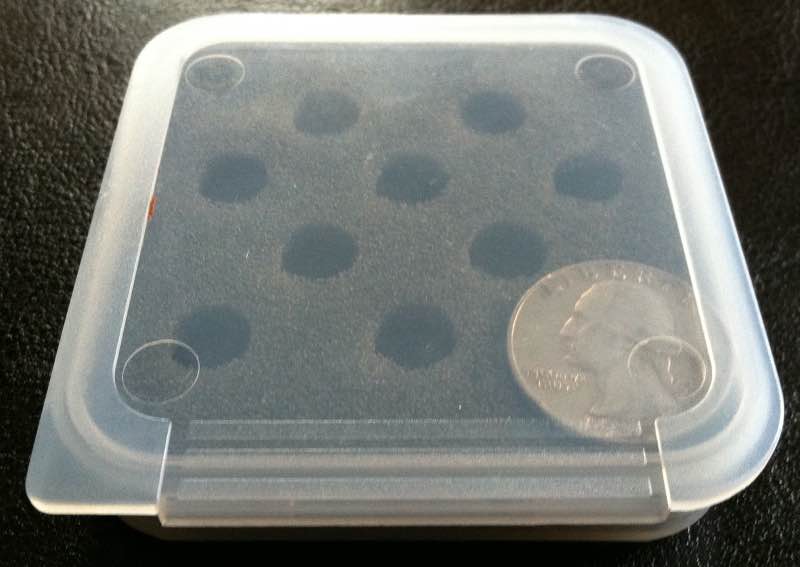 Foam Tray Insert for Plastic Hinged Box
Tray can be made to fit in 100's of stock hinged boxes. See link for more examples.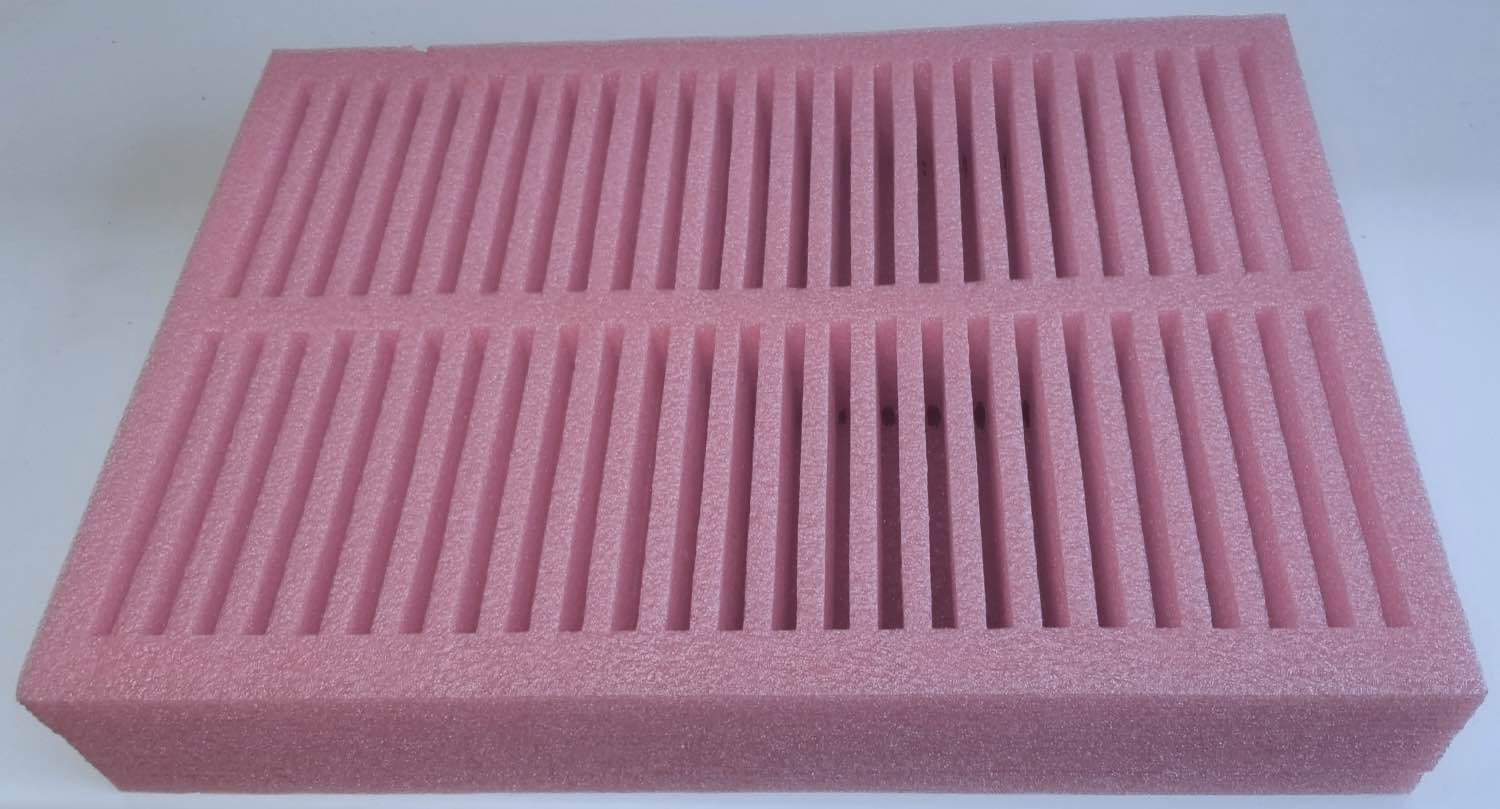 Foam Tray Insert for Plastic Bin
Tray shown below is made to fit in a stock plastic box. See stock sizes at link.
CONTACT US: A packaging specialist would be happy to review your application. We can prepare a quote for (1) a custom foam shipping tray, (2) a custom foam insert for a hinged box, (3) or a custom foam insert for a stock plastic bin. 
Quotes take 1-3 days.  NRE $ 95.  
FOAM PACKAGING ADVANTAGES:
Foam tray has custom pocket size and depth, and overall tray size. Cavities can be made as slits for very narrow parts.
Foam packaging can be a stand alone tray or an insert tray fitting into a stock plastic bin or stock plastic hinged box.
Foam cavity section can be attached to a plastic corrugated base, standard corrugated base or foam base for additional structure.
No dusting & reduced friction compared to corrugated materials.
Sturdy and Reusable | Stackable
Outstanding protection of parts at low cost
Low tooling cost usually $ 95.
Latest technologies for high speed foam cutting/processing.
High precision waterjet cutting. ASK FOR SAMPLE.                                                                                                  
FOAM DESIGN PROCESS:
Review quote with a packaging specialist. Quote supplied no charge.
If you proceed with project, next step is either a drawing or a first article tray. Foam trays are easy to prototype and in a short lead time. Changes can be made at this time if needed.
Once first article is approved production is made. Timing for entire process usually 2-3 weeks ARO.